Do you have a Toshiba TV and an Alexa device at home? Are you looking for ways to set up your devices so that they work together seamlessly?
If so, this article is just the thing you need. Here, we offer step-by-step instructions on how to setup your Toshiba TV with Alexa.
By following these steps, you can get your television connected to Alexa in no time!
In addition to making it easier for you to control what's playing on your TV from any room of your house, connecting your Toshiba TV with Alexa also gives you access to more options when searching for content or streaming videos. With voice commands, quickly find shows and movies based on genre or actor – all without ever having to lift a finger!
So if you're ready to upgrade your viewing experience and make controlling your TV even simpler than before, read on to learn how easy it is to connect your Toshiba TV with Alexa.
Understanding Alexa Setup
Setting up your Alexa device to work with a Toshiba TV can be an exciting and rewarding experience. It's easy to get overwhelmed by the technology, but it is quite simple when broken down into steps.
With just a few clicks of your remote you'll have access to voice commands that control your television!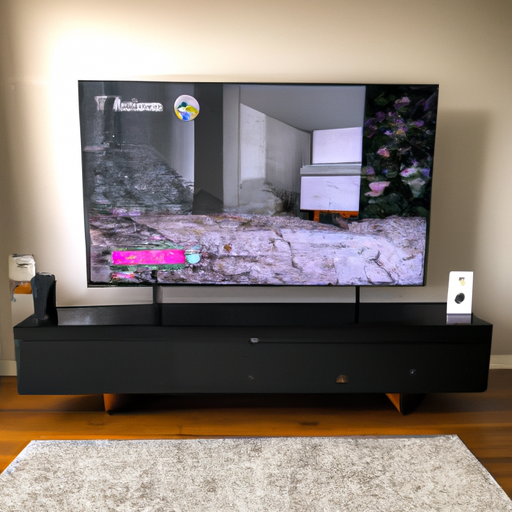 To make sure everything runs smoothly, take some time to understand how Alexa works. You may need to download the Amazon Alexa app on your mobile device before getting started so you can easily connect the two devices together.
Make sure both are connected to the same Wi-Fi network for optimal performance. Once you've done this, you're ready to begin connecting your Toshiba TV with Alexa.
Connecting Your Toshiba Tv To Alexa
Now that you understand the basics of connecting your Toshiba TV with Alexa, it's time to start actually setting up the devices. First, make sure both are powered on and connected to the same Wi-Fi network as before.
Then open the Amazon Alexa app on your mobile device and select "Settings" followed by "TV & Video" in order to connect them together.
Once they're paired, you'll be able to use voice commands like "Alexa turn on/off my television" or "change the volume". You can also access content from streaming services such as Netflix, Hulu, YouTube and more through Alexa-enabled devices.
With just a few clicks of your remote, you'll have easy control over what you watch!
Ready for some troubleshooting tips? Let's move onto how to solve any potential issues that may arise when using Alexa with a Toshiba TV.
Troubleshooting Tips
Sometimes when you're setting up your Toshiba TV with Alexa, things don't always go as planned. Don't worry – here are some helpful troubleshooting tips that should help get everything back on track!
First off, if Alexa isn't recognizing commands to control the volume or power of your television, make sure both devices are connected to the same Wi-Fi network and restart them. If that doesn't work, try unplugging the router for 30 seconds then plugging it back in again – this often solves connection issues.
Second, if content from streaming services like Netflix aren't working correctly with Alexa commands, double check that you have enabled those skills within the Amazon Alexa app. You can access these under "Settings" followed by "TV & Video" and selecting the service you want to use.
Lastly, if none of these solutions seem to be helping then contact customer support for either device – they will be able to provide further assistance in getting everything set up properly for you.
Conclusion
In conclusion, setting up a Toshiba TV with Alexa is not as daunting of a task as it may seem. By understanding how the setup works and connecting your television to Alexa, you can easily get started using voice commands with your device.
While there may be some bumps in the road while troubleshooting along the way, being aware of potential issues and knowing how to fix them will help you quickly resolve any problems that arise. With just a few simple steps, you are well on your way to having full access to all of Alexa's capabilities with your Toshiba TV!