Are you looking for an easier way to access the world of entertainment?
Do you own a Vizio TV and want to get your hands on Starz app?
With our step-by-step guide, you can easily have this streaming service at your fingertips.
We'll show you how to quickly install the Starz App onto your Vizio TV in no time.
It's never been simpler or more convenient to take advantage of all that the Starz App has to offer.
This streaming service is packed with movies and shows across various genres, making it perfect for movie night with friends or family.
Get ready to enjoy endless hours of entertainment without having to leave the comfort of home!
By following our easy instructions, you will soon be able to watch all your favorite content directly from your Vizio TV. So don't wait any longer – let's get started and explore what the Starz App has in store for us!
Overview Of Starz App
With high-quality movies and TV shows, the Starz app is a streaming service that offers entertainment for everyone. Whether you want to watch on your own or with friends, this app has options to fit any lifestyle.
With different subscription levels, users can choose from thousands of titles at their fingertips. Plus, they have the ability to watch offline if desired.
All of these features make it easy to find something new and exciting to enjoy anytime.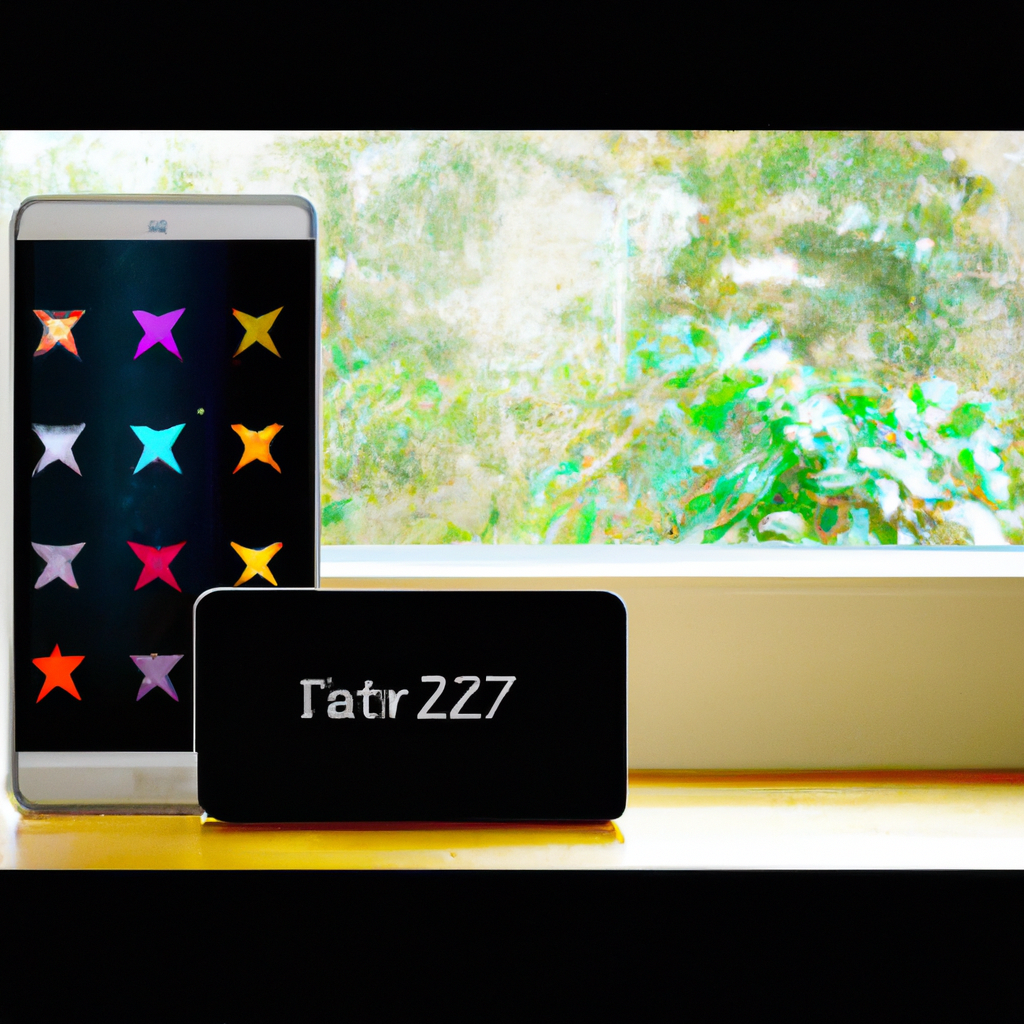 The Starz app also provides an extensive library of content that spans multiple genres – from classic films to popular television series.
Not only does this allow viewers to explore different types of media, but it also gives them access to exclusive content not available anywhere else.
Additionally, users can customize their viewing experience by creating lists and saving favorites for later viewing sessions.
For those looking for even more convenience, there are compatible smart TVs that allow users to access the Starz app without having to purchase additional hardware or software. This makes it simple and effortless for anyone who wants an immersive home theater experience right in their living room.
Compatible Smart Tvs
Installing the Starz app on a compatible smart TV is easy and can be done in just a few steps.
Consumers looking to take advantage of this streaming service should first determine if their television model is compatible with the Starz app.
Here are 4 key points to consider when installing the Starz app on your Smart TV:
Check which brands are compatible with the Starz App, including Vizio TVs
Look for specific models within each brand of TV that will allow users to install and access the Starz app
Make sure you have an active account with an applicable subscription plan before attempting to download or access the app
Connect your device to a stable internet connection and follow any instructions provided by your Smart TV's user manual
Knowing what type of television you own is one step closer to accessing unlimited content from all over the world. With so many different options available, figuring out compatibility has never been easier.
Different brands like Vizio offer multiple models that are perfect for downloading and utilizing apps such as Starz. Once consumers have identified which model they own, they can easily move forward with installing it onto their television set.
Armed with this knowledge, viewers can now begin their journey into discovering new genres, titles, seasons, specials, and more!
Steps To Install Starz App On Vizio Tv
Installing the Starz app on your Vizio TV is a straightforward process.
To begin, you'll need to ensure that your television is connected to the internet and has access to the App Store or Play Store.
Once you've verified this, follow these steps:
First, open up your App Store or Play Store on your Vizio TV. Then look for 'Starz' in the search bar, select it, and hit 'install'.
After it's finished downloading, select 'open' and log into your existing Starz account using your credentials. If you don't have an account yet, create one first before proceeding with installation.
Once you're logged in, you can start streaming content from the Starz app right away! Make sure to keep track of any updates pushed by the app so that all content remains available for streaming without interruption. Also take advantage of other features such as personalized recommendations and watchlists tailored specifically for you.
By following these simple instructions, installing the Starz app on your Vizio TV should be easy-peasy! Now let's move onto some troubleshooting tips if issues arise during setup.
Troubleshooting Tips
Having gone through the steps to install the Starz App on a Vizio TV, it is possible that difficulties may arise during the installation process. To ensure proper operation of the Starz app and smooth use of a Vizio TV, here are some troubleshooting tips for potential issues with either device.
Common errors can occur when installing an application onto any device. If encountering any problems while attempting to download or activate the Starz app, double-check all inputs and make sure they are correct.
Furthermore, check to see if there is sufficient storage space available on your device for full functionality; otherwise, delete old files and empty caches in order to free up memory.
Vizio TVs can also be subject to technical issues from time to time.
As such, restarting the television periodically may help clear out temporary system glitches that could be causing conflicts between apps like Starz.
Additionally, regularly updating the firmware on a Vizio TV may mitigate software bugs that interfere with applications' performance.
To recapitulate, users should take cautionary measures before commencing installation by ensuring adequate storage space as well as input accuracy prior to downloading and activating the Starz app onto their device.
Moreover, restarting devices occasionally along with making sure firmware updates are applied can prevent many common installation issues associated with Vizio TVs.
Frequently Asked Questions
Is The Starz App Free?
The question of whether the Starz app is free or not can be answered in a few ways. To understand this, we need to take a closer look at what free apps are and how they fit into our lives.
With that said, let's explore three key points about getting a free Starz app:
1. Free apps are available on different devices – from smartphones to TVs – so depending on your device, you may have access to the Starz app for free.
2. Not all apps are completely free; some require subscription fees or other payments before you can use them fully. In the case of the Starz app, there is an option for a 7-day trial period with no payment needed initially.
3. You'll also want to keep in mind any additional costs associated with downloading and using the Starz app; these could include data charges, storage space requirements, etc., as well as any compatibility issues between your device and the app itself.
When it comes down to it, if you're after a way to get access to the content offered through Starz without paying up front then you might be able to find options like the 7-day trial or even special promotional offers that make it possible to get access for free temporarily. However, it's important to remember that terms and conditions will vary based on specific deals being offered by third party vendors who work with Starz directly so read those fine print carefully before committing yourself!
Free apps such as Starz offer great potential for entertainment but always consider your own needs when trying out something new – think about what kind of support would be helpful for any technical issues that arise along with how much time you'd realistically be able to dedicate towards using it regularly afterwards before jumping in head first!
Are There Any Subscription Fees Associated With The Starz App?
Are there any subscription fees associated with the Starz app?
This is an important question to consider when deciding whether or not to sign up for the service.
The answer depends on your price plan and billing information.
The Starz app offers a number of different monthly costs, depending on which service you choose. For instance, some plans include access to all past seasons and current episodes of certain shows, while others offer only select titles.
Knowing what type of content you want ahead of time can help you decide which level of access best fits your budget.
In addition to varying levels of access, there may also be additional charges associated with using the Starz app.
It's important to read through the terms and conditions before signing up for a subscription in order to make sure that you understand exactly what you're getting into financially.
Knowing how much it will cost each month can help inform your decision-making process when it comes to choosing a streaming service like Starz.
Doing research ahead of time ensures that you get the most value out of your subscription without breaking the bank.
Are There Any Other Streaming Apps Available On The Vizio Tv?
Discovering what streaming apps are available on your Vizio TV has never been easier.
With the rise of cord-cutting, many consumers want to know which streaming services they can access with their television.
This article will explore the various Netflix app, HBO Go app, Amazon Prime Video app, Showtime app and Hulu app options that are currently available on an Vizio TV.
One of the most popular streaming services is Netflix. It offers a wide variety of movies, documentaries and tv shows for viewers to choose from.
The Netflix app can be downloaded directly onto Vizio TVs to allow users to watch their favorite content in high definition quality.
HBO GO is another great streaming service option for those who own a Vizio TV.
It provides access to all of HBO's original programming as well as blockbuster films and exclusive series from other networks such as Cinemax and Starz.
Users can also take advantage of additional features like downloading content for offline viewing or creating personalized playlists for easy access later on.
Amazon Prime Video is yet another excellent choice for those looking for something different than the traditional movie rental experience offered by Netflix or HBO GO. Subscribers have access to thousands of titles including award-winning originals and classic favorites, plus they get free same-day delivery on eligible products purchased through Amazon Prime's retail store site.
Here are some highlights:
Access to hundreds of hit movies & TV shows
Stream music videos & live concerts
Rent new releases & buy digital copies of older movies
Enjoy ad-free playback & unlimited downloads
Finally, Showtime is one more subscription based streaming service that can be accessed using a Vizio TV device. Viewers can browse through its library featuring critically acclaimed original series such as Billions and Shameless; popular comedies like Weeds; blockbuster feature films; sports coverage; and much more! All this content is accessible at any time from anywhere with no ads interrupting your viewing experience.
With so many choices available when it comes to accessing great entertainment via an Vizio TV, you'll never run out of things to watch again! From Hollywood blockbusters and classic films to binge-worthy dramas and hilarious sitcoms – there truly is something here for everyone! There's no need to settle for just one streaming provider anymore – now you have multiple options at your fingertips allowing you unlock even more value from every inch of your living room screen space!
Is The Starz App Available Outside Of The Us?
Is the Starz App available outside of the US?
This is a question often asked by international viewers looking to access the streaming content from this popular app.
Fortunately, there are options for obtaining Starz App content internationally, though these may vary depending on location and other factors.
The Starz App does have limited availability in some countries outside of the United States.
Specifically, customers in Canada can use certain services such as Apple TV Channels to access their favorite shows and movies through the platform.
Additionally, viewers in Latin American nations like Colombia and Mexico also have access to the service via regional providers like Claro video.
It's important to note that not all types of content offered through Starz App will be available everywhere around the world due to geographical restrictions associated with certain titles. Furthermore, users should be aware that some features such as live streams or downloads might not be supported if they are accessing it from an area outside of its intended market.
Accessing Starz App from non-US locations may require additional steps like bypassing geo-blocks or using virtual private networks (VPNs). Still, with careful research and consideration of local regulations, many people should find ways to enjoy what the platform has to offer no matter where they are located.
Can I Access The Starz App On My Mobile Device?
Accessing the Starz app on a mobile device is like going down a road with endless possibilities. With the right directions, you can unlock access to an array of entertainment options at your fingertips.
The Starz app offers content for both streaming and downloading directly onto your device, allowing users to enjoy their favorite shows or movies wherever they go.
When it comes to using the Starz app on a mobile device, there are several steps that must be taken before the user can gain access. Firstly, you need to ensure that the Starz app is available in your region; if not, then you will have to look for alternatives.
Secondly, you should check that your mobile device meets all system requirements for running the application smoothly. Thirdly, once everything is set up correctly, you must download and install the Starz app from either Google Play Store (for Android) or App Store (for iOS).
Once these steps have been completed, users can begin exploring all of the features offered by the Starz app:
Streaming Content:
Movies
TV Shows
Downloadable Content:
Full Seasons/Episodes
Special Features
The main benefit to accessing the Starz app on your mobile device is being able to watch content without having to worry about buffering or interruptions due to slow internet speeds. Additionally, users can also take advantage of exclusive bonus materials such as interviews with cast members and behind-the-scenes clips which make watching even more enjoyable.
With so much content available at their disposal, viewers will never run out of new things to explore and discover whenever they use their mobile devices with this service.
Conclusion
In conclusion, the Starz App is a great way to access premium content on your Vizio TV.
The app itself is free and there are no subscription fees associated with it.
There are also plenty of other streaming apps available for viewers to choose from on their Vizio TVs, so you're sure to find something that meets your entertainment needs.
Additionally, the Starz App can be accessed outside of the US as well as through mobile devices, making it more accessible than ever before.
Overall, if users want some top quality viewing options then the Starz App should definitely be at the top of their list.
It's easy to set up and use and provides an array of popular shows and movies that viewers can enjoy in the comfort of their own home or wherever they may be.
Plus, with its relatively low price tag "you won't have to break the bank" in order to get your hands on all this great content.
To sum things up, getting the Starz App on your Vizio TV means having access to a world of amazing entertainment without spending too much money. So don't wait any longer – download it today and start enjoying all that fantastic content!